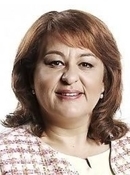 Irena Bartonova Palkova - Vicepresident Czech Chamber of Commerce
Irena Bartonova Pálková is a Czech entrepreneur and the Vice President of the Czech Chamber of Commerce.
Since 1990, she has been a self-employed entrepreneur in the field of education, consultancy and sales. She first worked in the field of construction and trade and later became the CEO of a company in the cleaning industry. In 1998, her cleaning system was accredited by the Czech Accreditation Institute (Český institut pro akreditaci, o.p.s), laying the foundation for education in the cleaning industry in Czechia.
In 2002, she has been elected Vice President of the European Cleaning Industry Association.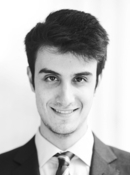 Daniel Bouzas - Policy Adviser Financing Growth, European Banking Federation
Daniel Bouzas is Policy Adviser at the European Banking Federation. He coordinates the work on Business Lending and access to finance, Sustainable Finance and Export Credits under the broader umbrella of European banks' actions to finance the economy. His main focus resides on assessing the core policy areas affecting the financing of EU companies through banking and financial market channels, having a specific focus on the critical needs of SMEs (increasingly of innovative, high-growth companies) and export credits to support the internationalization of EU corporates. With regards to sustainable finance, he coordinates synergies between the sustainable finance agendas of different international regulators (EU, OECD, UN…), the core financing and risk management activities of banks and initiatives surrounding the Sustainable Development Goals.
Daniel holds a M.A degree in International Relations and Diplomacy studies from the College of Europe in Bruges, focusing on political economy and political risk management. He has worked on different areas of EU policy-making and international affairs management, with varied expertise on financial services, development cooperation, Multilateral Bank financing and regional development.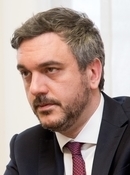 Marko Čadež - President of CCI Serbia
Marko Čadež is President of the Chamber of Commerce and Industry of Serbia (CCIS), President of the Managing Board of the Western Balkan 6 Chamber Investment Forum, a Member of the Board of EUROCHAMBRES and Chair of EUROCHAMBRES' Digitalisation Committee.
In addition, he represents the Western Balkan 6 Chamber Investment Forum and the business community in the WB EDIF Platform Advisory Group.
Marko Čadež is an expert on Serbian-German relations and communications. He finished his schooling in Germany and until his employment in the CCIS, he worked for the Embassy of Germany in Belgrade – for almost a decade, as a Spokesman of the Embassy.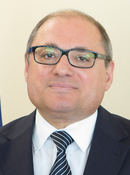 Joachim James Calleja - President European Forum of Technical and Vocational Education and Training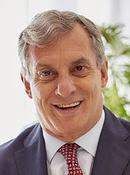 Pier Andrea Chevallard - CEO Tinexta
Pier Andrea Chevallard has held the position of General Manager and Managing Director of Tinexta S.p.A . since 2015 and he has been CEO of Tecno Holding S.p.A. since 2009.
Previously, from November 2001 to December 2014, he was General Secretary of the Milan Chamber of Commerce.
He was also Director of Promos (Special Chamber of Commerce of Milan), CEO of Parcam Srl and Member of the Board of Directors of Fiera Milano Spa.
He graduated in Political Science at the University of Turin.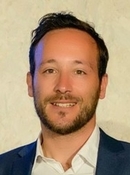 Diego Ciulli - Public Policy Manager, Google
Diego Ciulli is public policy manager at Google.
An economist by training, his main area of interest is the internet economy, work transformation and policies for digital growth. He has taught digital economy at Roma Tre and LUISS universities in Rome. He recently co authored the book "G Factor – stories of Italian SMEs growing with Google", on how the web has changed the Italian economy in the last 20 years.
His areas of work include also policies to manage harmful content online (disinformation, hate speech, terrorism), political communication, digital taxation, platforms regulation. He is a young leader of the Council for Italy and the United States in 2014, a member of the council for industrial policies of the trade union Cgil, an advisor of the department of management of Venice University.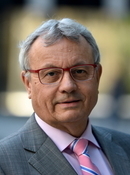 Vladimir Dlouhy - President of the Czech Chamber of Commerce
Vladimir Dlouhy is President of the Czech Chamber of Commerce, Chairman of the International Chamber of Commerce and Co-Chairman of the Future of Europe Committee at EUROCHAMBRES.
In the first post-communist government, he served as Minister of Economy of Czechoslovakia. After the split of the country, till June 1997, he served as Minister of Industry and Trade of the Czech Republic.
Since 1997, he has been member of International Advisory Board of Goldman Sachs, covering Central and Eastern Europe.
Vladimir Dlouhy holds the following positions as well: Chairman of the Advisory Board, Meridiam Infrastructure, France, Associate Professor of Macroeconomics and Economic Policy at Charles University in Prague.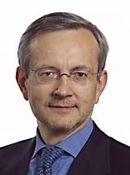 Michl Ebner - President Chamber of Commerce of Bolzano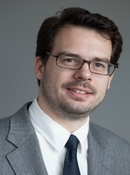 Henning Ehrenstein Deputy Head of the Services Policy for Consumers Unit, DG GROW, European Commission
Henning Ehrenstein is Deputy Head of the Services Policy for Consumers Unit in the Directorate-General for Internal Market, Industry, Entrepreneurship and SMEs in the European Commission. Prior to taking up this role in May 2014, Henning worked in the Single Market Policy Unit of the Commission's Directorate-General for the Internal Market (2009 – 2014).
From 2005 to 2009, Henning worked at Freshfields Bruckhaus Deringer, representing the interests of clients in EU policy-making and legislative procedures. Before this time, Henning spent five years in the European Commission's Directorate-General responsible for the preparation of the 2004 EU enlargement.
A German national, Henning holds an MA in Economics and Politics from the University of Edinburgh.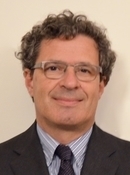 Marco Frey - Chairman of the Scientific Committee Symbola Foundation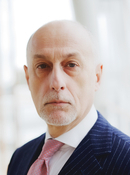 Pier Luigi Gilibert - Chief Executive European Investment Fund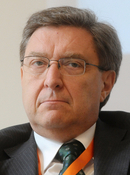 Enrico Giovannini - Professor Università di Roma "Tor Vergata" & Ambassador ASviS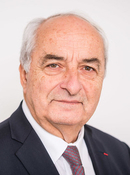 Pierre Goguet - President CCI France
Pierre Goguet is President of CCI France, the central organisation of the Chambers of Commerce and Industry of France. He is also Vice-President of Eurochambres and Co-Chairman of the Future of Europe Committee at EUROCHAMBRES.
Pierre Goguet was formerly President of the Bordeaux Chamber of Commerce and Industry as well as President of the Assembly of French Metropolitan Chambers. He also held official functions for the French Employers' Association both at the regional and at the national levels from 2005 to 2012. In addition, from 2013 Pierre GOGUET was Vice-President of the KEDGE Business School based in Bordeaux, Marseille and Paris. He was also President of Vinexpo Bordeaux and Vinexpo Asia Pacific Management Boards.
With a degree of certified public accountant, he founded the Exco-Ecaf Chartered Accountants and Audit Company in which he is the Chairman of the Executive Board.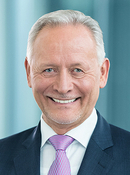 Wolfgang Grenke - Board Member of the Association of German Chambers of Commerce and Industry
Wolfgang Grenke, President of the Karlsruhe Chamber of Commerce and Industry, President of the Central Organisation of the Baden-Wuerttemberg Chambers of Commerce and Industry, Board Member of the Association of German Chambers of Commerce and Industry (DIHK) and Vice President of EUROCHAMBRES, is actively involved in policy making.
He is Deputy Chairman of the Supervisory Board GRENKE AG, which he founded in Baden-Baden in 1978.
He is a firm supporter of agreements and projects, for example the dual education degree course system, the domestic European market's ability to be innovative and competitive, as well as the common economic area in Europe.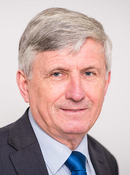 Marek Kloczko - Vice President of Polish Chamber of Commerce
Marek Kłoczko is Vice President, Director General of the Polish Chamber of Commerce since 1990.
Since 2017 he occupies the position of EUROCHAMBRES' Vice President.
Since March 2019 he was appointed to the Honorary Consul of the Republic of El Salvador in Warsaw within the Mazovia Voivodeship in Poland.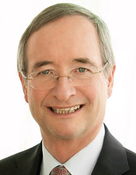 Christoph Leitl - President of EUROCHAMBRES
Christoph Leitl is an Austrian politician, politically involved since an early age in European youth and entrepreneurs movements.
From 1977 to 1990, Leitl served as president of Bauhütte Leitl-Werke Ges.m.b.H., a medium-sized company in the construction materials business owned by his family.
His political engagement never stopped and it went from being MP in the Upper Austria state legislature in 1985, minister of Economic Affairs of the same state in 1990 to assuming the politically most important presidency of the Austrian Federal Economic Chamber in 2000 (then re-elected in 2004 and 2009).
Christoph Leitl was finally elected President of EUROCHAMBRES in January 2018.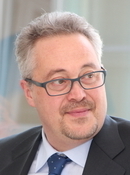 Umberto Lonardoni Director General, IFOA - Training and Consultancy Centre of the Italian CCIs
Umberto Lonardoni has been IFOA's General Manager since 2011, in addition to covering the roles of Director in various bodies of Foundations and Companies that deal with training and job placement issues.
Born in Verona but living in Reggio Emilia, he graduated in Mathematics, he's married and father of five children.
He began his professional career within IFOA in 1994, contributing to the development of the association in various roles and functions of increasing responsibility. He has always dealt with issues concerning training, the development of skills in business organizations and the dynamics of the labor market.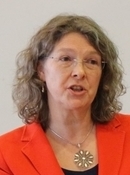 June Lowery Kingston - Head of Unit Accessibility, Multilingualism & Safer Internet, DG CNECT, European Commission
June Lowery has worked for the EU Institutions in Luxembourg for over twenty years, and in a variety of positions. Born in the North-East of England, she is very happy to now have Luxembourgish nationality.
In July 2018, she took over as head of the unit in DG CONNECT responsible for Accessibility, Multilingualism and Safer Internet for Children.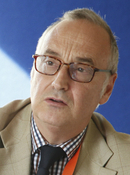 Giacomo Mattinò - Head of Unit Enterprise Europe Network and Internationalisation of SMEs, DG GROW, European Commission
Giacomo Mattinò is a permanent official of the European Commission since December 1993.
He has held several positions within the Directorate General for Internal Market, Industry, Entrepreneurship and SMEs, where he is now Head of the Unit responsible for the Enterprise Europe Network, Erasmus for Young entrepreneurs and SMEs internationalization, leading directly a team of 20 staff members with policy responsibility for a budget of more than 60M€/year for actions under the EU programme supporting the competitiveness of SMEs (COSME) and up to 500M€/year for actions under the EU programme H2020 in its Innovation in SMEs component,, both mostly implemented in close collaboration with the Executive Agency for SMEs (EASME).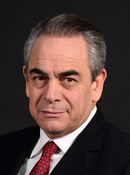 Constantine Michalos - President Union of Hellenic Chambers of Commerce and Industry
Constantine Michalos is a strong advocate for pro-business reforms and the enabling of entrepreneurship and investment.
He has been the Chairman and Chief Executive Officer of SWAN SA since 1988. He is also the CEO of FOODBALLER, which is a foodservice company and a major player in the food market in Greece. He was member of the Board of Directors of the Public Power Corporation, Hellenic Telecommunications Organization, Athens International Airport and ASTIR PALACE SA.
He has been President of the Union of Hellenic Chambers of Commerce since March 2012 and President of the Athens Chamber of Commerce and Industry since 2006. Since 2013 he has been elected as Deputy President of EUROCHAMBRES.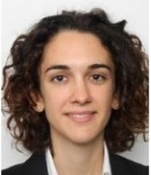 Astrid Motta - Principal Energy Efficiency and Climate Change, European Bank for Reconstruction and Development
Across the SME team and the Energy Efficiency and Climate change team of the EBRD, Astrid works as Principal to develop investment products that help the sustainable transition of companies, especially SMEs. She is managing FINTECC (Finance and Technology Transfer Center for Climate Change, http://fintecc.ebrd.com/index.html), a program that promotes climate technology transfer in the EBRD region through technical assistance, policy dialogue and investment support.
She is also responsible for the development of the Circular Economy platform of Turkey (http://turkey.materialsmarketplace.org/) and of several SME targeted programs.
Astrid holds a MSc and BSc in Environmental Engineering and before EBRD she worked for several years for international consultancy companies in the field of Environment and Sustainability.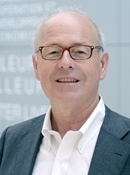 Joaquim Oliveira Martins - Deputy Director, OECD Centre for Entrepreneurship, SMEs, Regions and Cities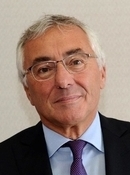 Andrea Prete - Deputy Vice-President Unioncamere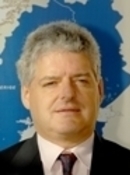 Martin Pilser - Policy Co-Ordinator, Market Access, Industry, Energy and Raw Materials, DG TRADE, European Commission
Martin Pilser, Austrian citizen, is policy officer in DG TRADE since 2006. Currently his EU trade policy tasks include SME issues, Market Access work in Latin American countries and for various sectors.
Before joining the Commission in 2003 as trade officer in an EU Delegation, Martin Pilser worked as Austrian Economic Counsellor in Italy and in several countries outside the EU. He graduated from the University Innsbruck in Austria with a law degree in 1983 and followed post graduate studies in law and business administration.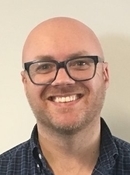 Simon Redfern - Director of Public Affair Europe, Google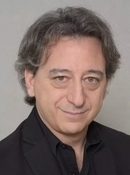 Andrea Renda -Senior Research Fellow and Head of Global Governance, Regulation, Innovation & Digital Economy, CEPS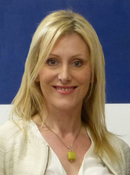 Marina Rožić - Secretary General Croatian Chamber of Economy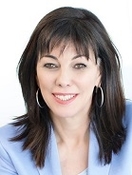 Martha Schultz - Vice President of the Austrian Federal Economic Chamber
Martha Schultz
Tyrolean, Austrian, European
Martha is a successful entrepreneur in Austria. She is Managing Director of the travel agency Hochzillertal GmbH and in the management of the Schultz Group, the largest private cable car operator in Austria with several skiing resorts.
Furthermore, she is very active in the chamber:
• Since 2010 she is Vice President of the Austrian Federal Economic Chamber
• She is former Vice President of EUROCHAMBRES (2012-2017)
• Since 2015 she is also the chairwoman of Women in Business Austria
• Since 2017 she is chairwoman of the EUROCHAMBRES Women Network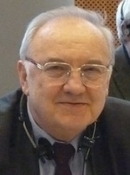 Georgi Stoev - Member of the Board of Directors CCI Bulgaria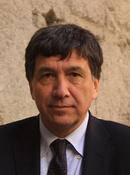 Lorenzo Tagliavanti President CCI Rome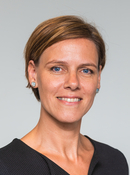 Sonja Teughels - Senior Advisor Labour Market Voka
Sonja Teughels studied sociology and economics (part of MBA) at the KULeuven and worked as a research assistant for 4 years, mainly in the field of welfare policy.
At Voka Ms Teughels works on the theme of labour and social dialogue by beïng a member of the board at VDAB (public employment service). As a social partner, she also represents and defends the interests of our companies in the social economic council of Flanders and in relation to the different stakeholders and governments.
Main topics: activation policy, lifelong learning, matching supply demand, social entrepreneurship, quality of work.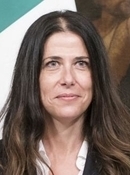 Alessandra Todde - Italy Undersecretary of State, Ministry of Economic Development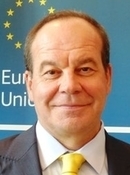 Marc Vanheukelen - Ambassador, Permanent Representative of the EU to the World Trade Organization, EEAS, European Commission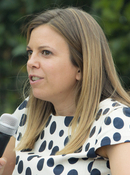 Francesca Romana Zotta - President EuGen
Francesca Romana Zotta founded EuGen in February 2015 in Rome and since then holds the role of President of the association. For six years she worked at the National Association of Italian Municipalities (ANCI).
She gained experience in planning, managing and disseminating EU projects, working for Cittalia in Rome and for the European Projects Association (EPA) in Brussels.
She has a degree in Law and a postgraduate master's degree in European policies on human rights. She has experience in the planning and management of European projects, in public policies for the reception and integration on migrants in the European Union, in the management of international university programs for students' work experiences abroad.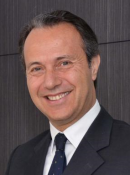 Arnaldo Abruzzini - CEO of EUROCHAMBRES
Arnaldo Abruzzini is Chief Executive Officer of EUROCHAMBRES, since 1999. He is a senior lobbyist in Brussels and he is also an active entrepreneur, having founded several companies. He still owns shares in Telecommunication (Interactive Media) , Energy (InRes) and Business Consulting (Consir) firms.
Mr Abruzzini has worked as Managing Director of several companies active in the Telecommunication (EPTA), marketing and communication (MediaCamere) and business advices (CoFiCom) in Italy and US.
He has also been served in the financial sector, actively working in Investment Banking (MedioBanca) and Insurance companies (Bavaria).
He has started his carrier as auditor in Milwaukee, Wisconsin, in 1979 (Arthur Andersen).